Tour overview
Char Dham is referred to the four Hindu religious sites in Uttarakhand state of India. These are Yamunotri, Gangotri, Badrinath and Kedarnath. Nestled in the lap of majestic Himalayas, these four sites are the epicenter of religious activity in north India. Traditionally, the Chardham Yatra is undertaken from the west to the east. Thus, the yatra starts from Yamunotri, then proceeding to Gangotri and finally to Kedarnath and Badrinath.
TOUR COST- Rs. 52,000/- Per person.
(Excludes- 5% GST, Incidental expenses, Rail & Air fares)
PLACES TO VISIT :
Haridwar- Har ki Pauri, Ganga Aarti, Kanakal Teerth, Mansa devi, Hrishikesh- Laxman Jula, Swargashram, Yamunotri- Origin of River Yamuna, Yamuna devi temple, Uttarkashi- Kashi Vishwanath Mandir, Gangotri- Gangotri temple, Bhagirat shila and Bhagirathi river, Gaurikund. Sri Kedarnath- Kedarnath – which is one of the 12 Jyotirlinga shrines, Mandakini River, Sri Badrinath- Badrinath Temple, Mana village, Saraswati river, Vyas Gumpha, Ganesh Gumpha, Bhim Bridge & Pandava's Swargarohan Margdarshan. Joshimat- Math of Sri Shankaracharya, Panch Prayag- Dev Prayag, Rudra Prayag, Nand Prayag, Karna Prayag, Vishnu Prayag(view from bus only).
Note: Janakichatti to Yamunotri and return is 12 kms. These distances have to be covered by trek/Doli/Horse riding etc. All fares of choice to be borne by the tourist.
Phata to Kedarnath and return is 28 kms is to covered by helicopter only. For helicopter journey advance booking is required prior 31 days. Our company only assists for the availability of helicopter bookings.
AIR TRAVEL :

Pune to Delhi / Delhi to Pune/Mumbai.
HELICOPTER JOURNEY :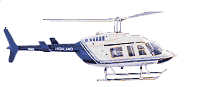 Phata – Kedarnath – Phata / Or by Horse/Pony, Doli / by walk.
TRAIN JOURNEY :

Pune to Delhi.
Haridwar to Pune via H.Nizamuddin.
BUS TRAVEL :

H.Nizamuddin to Haridwar.
(Traveller,Innova or similar Vehicle for smaller groups.)
OVERNIGHT STAY :

Haridwar- 3 nights, Ranachatti- 2 nights, Uttar Kashi- 2 nights , Phata-3 nights, Badrinath-2 nights, Pipalkoti/Srinagar- 1 night.
GROUP NO.
DATE
START
END
1
25-Apr-23
10-May-23
2
09-May-23
24-May-23
3
23-May-23
07-Jun-23
4
26-Sep-23
11-Oct-23
5
25-Oct-23
09-Nov-23
Important Information :
1) Warm clothes: Recommended.
2) Chardham yatra entirely is on high altitude depends upon the current weather conditions. Bear in mind that in case of any difficulty reaching halt point arrangement will be done as per availability of circumstances.
3) Accommodation will be of normal class.
Day 1
Departure from Pune by Duronto/Sampark Kranti Exp to Delhi.
Day 2
Arrival Nizamuddin and transfer to Haridwar and overnight stay.
Day 3
Departs Haridwar arrives Ranachatti and overnight stay.
Day 4
One day return darshan tour to Yamunotri and overnight stay at Ranachatti.
Day 5
Departs Ranachatti arrives Uttar Kashi and overnight stay.
Day 6
One day return darshan tour to Gangotri and overnight stay at Uttar Kashi.
Day 7
Departs Uttar Kashi arrives Phatta and overnight stay.
Day 8
Departs Phatta and arrive Kedarnath (by helicopter only)and overnight stay.
Day 9
Sri Kedarnath darshan return to Phatta and overnight stay.
Day 10
Departs Phatta arrives Badrinath and overnight stay.
Day 11
Sri Badrinath darshan, and overnight stay at Badrinath.
Day 12
Departs Badrinath arrives Srinagar and overnight stay.
Day 13
Departs Srinagar visits Hrishikesh, arrives Haridwar and overnight stay.
Day 14
Haridwar local sightseeing and overnight stay.
Day 15
Leaves Haridwar(6.00am) reaches Nizamuddin(3.00pm). And boards return train(Goa Exp)to Pune.
Day 16
Arrives Pune and tour concludes.